Cash Management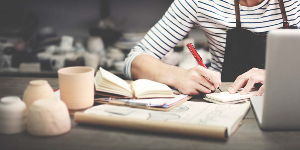 Struggling with Cash Management? No Problem.  We Can Help.
Every minute you spend struggling with cash management is time you could be using to run and grow your business.  Our cash management solution is designed for multi-user access.  It takes mere seconds to add, delete, or modify which users can access the system.  No matter how many accounts your have, you and specified users can manage them all in one place, viewing current balances and available cash so you always know where your business stands.
Total Control
Manage all of your accounts in one place.  It's the flexibility and panoramic view you need to optimize your cash flow.  
Transfer funds
Make loan payments
Check balances
Set up payment schedule to automatically pay bills
View all account information (pending transactions and reconciliation)
Originate ACH items
Initiate wire transfers
Customer-controller internal security for all approved users
and much more
24/7 Convenience
24/7 online access lets you and your specified users work anytime because business isn't always on a 9-5 schedule.
More Time Growing Your Business, Less Time Managing Accounts
Stop by or call one of our
locations
to talk about your cash management needs.  We can help with online solutions that save you precious time and resources.